How To Integrate Grief And Move From Sadness To Joy
This workshop is an introduction to healing grief, and how to integrate it to have greater access to our full range of emotions, our true capacity to thrive, and increased wisdom and empathy. Life is full of losses, some sudden and some expected. While grief is a normal response to loss, it forever changes us and unsupported grief can feel overwhelming. We cannot go back to the way things were before a significant loss changed the shape of our lives. We can, however, find vibrancy in our lives as they are – even if life looks quite different than what we expected. Supported grief allows us to grow and find parts of ourselves that are big enough to hold our grief and continue with the meaningful and necessary pieces of our lives.
This was a powerful introduction to integrating grief! I learned a lot more than I expected. Dr. Terrizzi's empathy, experience, and warmth created a comfortable space for exploring a tender subject close to my heart.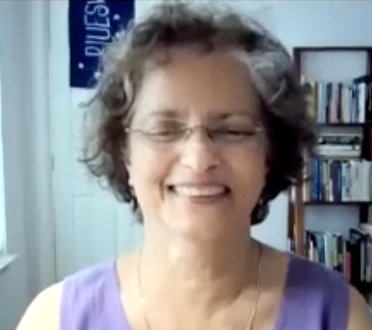 About the facilitator:
Dr Joanie Terrizzi
has gravitated towards the bereaved and grieving throughout her life. She is a certified Death Doula and the president of the Midwest End-of-Life Doula Collective. Her interest in healing modalities and the possibilities for human flourishing led her to train professionally in Yoga, Reiki, clinical hypnosis, integrative wellness coaching, authentic relating, mindfulness, and more. She holds a doctorate in Mind-Body Medicine from Saybrook University. She is deeply passionate about helping her clients thrive in their own life so that they can bring their most vibrant self to all that they do.