Grieve With Me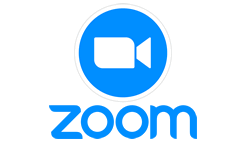 This is a three-part, experiential, connective, online workshop that provides the foundation to ease grief isolation and promote a return to vibrancy.
Our greatest resource for healing our grief is each other; in a grief-avoidant culture, showing up for our grief, ourselves, and each other can help return us to our wholeness. Together, we will explore the potential for grieving grief of all flavors.
Note: One need not be actively grieving a human who has died to attend. All griefs are welcome, as are those who may not currently face any strong grief charge.
Session #1 – My Grief (Thursday 8th December 2022, 10 am-11:30 am hour of Los Angeles, California)
Agenda: We will explore bringing attention to our grief or griefs, revealing the potential that connection (within ourselves and with previously-strangers) can have for helping us encounter our grief without getting lost.
Session #2 – Your Grief (Thursday 15th December 2022, 10 am-11:30 am hour of Los Angeles, California)
We will practice showing up for others in their grief and navigating the actionable and emotional offerings that promote healing. We will support others and maintain our groundedness, and troubleshoot where we go wrong when supporting others in their grief.
Session #3 – Our Grief (Thursday 22nd December 2022, 10 am-11:30 am hour of Los Angeles, California)
Agenda: We will apply our inner and outer attention to grief, explore how we move through a grief-saturated society, and discuss navigating collective griefs while maintaining equanimity.
About the facilitator:
Dr. Joanie Terrizzi
has gravitated toward the bereaved and grieving throughout her life. She is a certified Death Doula and the president of the Midwest End-of-Life Doula Collective. Her interest in healing modalities and the possibilities for human flourishing led her to train professionally in Yoga, Reiki, clinical hypnosis, integrative wellness coaching, authentic relating, mindfulness, and more. She holds a doctorate in Mind-Body Medicine from Saybrook University. She is deeply passionate about helping her clients thrive in their own life so that they can bring their most vibrant selves to all that they do.